SMS - Unicamp professors presented lectures at SIG COVID-19 Brazil RUTE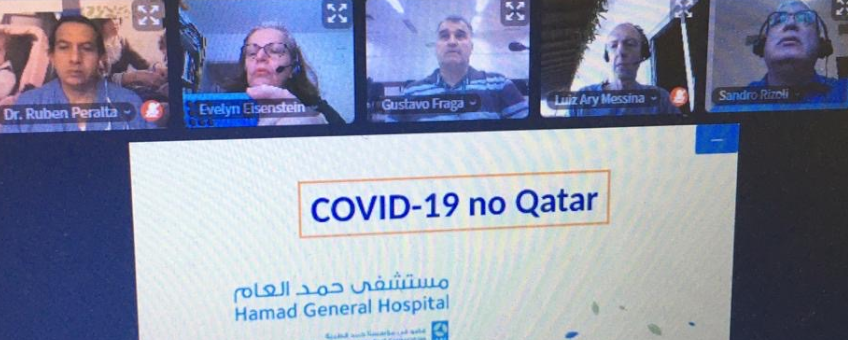 On March 20th, 2020, the Brazilian Telemedicine University Network (RUTE), represented by its coordinator, Prof. Luiz A. Messina, from Vila Velha, ES, and three professors, Gustavo P. Fraga, from University of Campinas, SP; Evelyn Eisenstein, from University of the State of Rio de Janeiro, RJ; and Cristiane Kopacek, from Federal University of Health Sciences of Porto Alegre, RS, joined a advisory conference with the mission to create the Special Interest Group denominated SIG COVID-19 Brazil RUTE.
The agenda was defined with 60 minutes meetings, every Monday, Wednesday, and Friday, during lunch time, with multidisciplinary topics. The conferences started on March 23rd, when the pandemic was at beginning in Brazil. National and international speakers were invited to share their experience.
From March 23rd to June 30th, a total of 41 webconferences were presented in the areas of epidemiology, medicine (different specialties), nursing, physiotherapy, dentistry and new technologies, with the participation of 52 speakers from 12 Brazilian states and 12 international guest speakers from 9 countries: Israel, Italy, United States of America, Spain, Switzerland, Portugal, Canada, Ecuador, and Qatar. From Unicamp the topics covered and speakers were:
Personal protection equipment, Mariana Mezsaros;
COVID-19 Emergency Care in aid to the flow of patients at HC -Unicamp, Gustavo P. Fraga;
Clinical Aspects of Covid-19 in Children and Adolescents, Tiago Henrique Souza;
Coagulopathy and Tromboprophylaxis in COVID-19, Erich de Paula;
Orienta COVID-19: Action of undergraduate students in the healthsystem, David Cirigussi, João Felipe, and Fernanda Cristina;
Mechanical Ventilation of COVID-19 patient, Antônio L. E. Falcão;
Weaning and IMT (inspiratory muscle training) in the COVID-19 era, Lígia dos Santos Roceto;
Experience with COVID-19 in Qatar, with Sandro Rizoli and Ruben Peralta, from Doha, Qatar.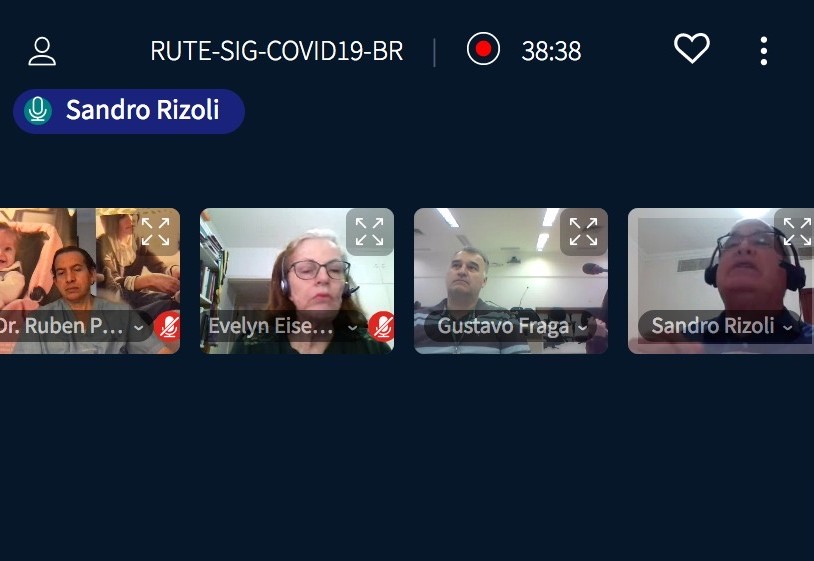 Until now the program had in its coverage more than 1500 participants, who confirmed their presence online among the 41 presented meetings. In general, the conferences attendance reached up 100 participants on average. On July the webconferences are scheduled to every Monday, at 12:00 - 1:00 PM.
All presentations were recorded and most of them, according to the presenters' authorization, are saved and available at http://wiki.rnp.br/display/RUTESIGCOVID19/.