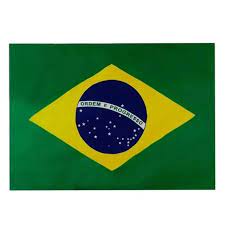 The Postgraduate Program in Pharmacology at the State University of Campinas provides graduates with the knowledge, skills and culture necessary for the development of teaching and research activities in the area of Pharmacology.
The Program is offered to health professionals or researchers in the area of Biological Sciences (pharmacists, biochemists, biologists, physicians, biomedical, veterinary doctors, among others).
The duration of the courses is 12 to 30 months for the Master's degree and 24 to 48 months for the Doctorate degree.
Research Lines
1.    Pharmacology of the Inflammatory Process and Immunotoxicology 
The projects encompassed in this line aim at the knowledge of the inflammatory and immunotoxicological response to pathological conditions such as obesity, diabetes, exposure to bacterial toxins and sepsis, gestational stress, and recurrent infections.
2.    Cardiovascular and Genitourinary Tract Pharmacology 
The projects included in this research line are focused on the knowledge of the physiopathological, physiopathogenic and pharmacological basis of hypertension, low urinary tract syndrome and erectile dysfunction in rodents and humans.
3.    Clinical Pharmacology and Quality Control of Drugs
The projects comprised in this line of research include bioavailability and bioequivalence studies of drugs, and of factors potentially related to success or failure of therapeutic schemes. Special attention is given to the rational use of medicines, aiming at patient safety and therapy effectiveness, observing quality, proposing formulations or substitutions, monitoring pharmacotherapy and the existence of adverse events.
4.    Toxinology and Toxicology

 
The projects encompassed in this research line aim to deepen the knowledge about the mechanism of action of snake, insect, arthropod and amphibian venoms and their toxins isolated in biological models in vivo and in vitro, as well as to study toxicokinetics (absorption, distribution, metabolism and elimination), mechanisms of toxic action of the main toxicants of interest to Toxicology and the development of analytical methods for the determination of toxic agents and metabolites in different matrices.
5.    Pharmacological Control of Metabolism and Endocrine System

 
This research line encompasses projects that focus on the investigation of the participation of hormone receptors in the control of metabolic and endocrine regulation. In particular, circadian changes in these parameters are assessed."