Professor from Department of Surgery of SMS - Unicamp has participated at international webinars
The pandemic changed the way we take and receive knowledge about transplants and new virtual events are taking place. Prof. Ilka Boin, from the Liver Transplant Unit at HC/School of Medical Sciences (SMS), University of Campinas (Unicamp), has participated at different webinars during 2021.
The Association for the Support of the Intensive Care Service (ASCI) - University Hospital Center of Porto, Portugal, has in its composition a multidisciplinary team whose purpose is to promote educational activities for health professionals from different areas covering different topics related to the Intensive Care and held the VII Annual Intensive Care Congress. It was a virtual event held on February 27th and 28th, 2021, with the support of the Portuguese Ministry of Health and with the presence of more than 20 speakers (10 international) and 2000 attendees and Prof. Boin was able to present the conference "The Impact of COVID-19 in Brazil".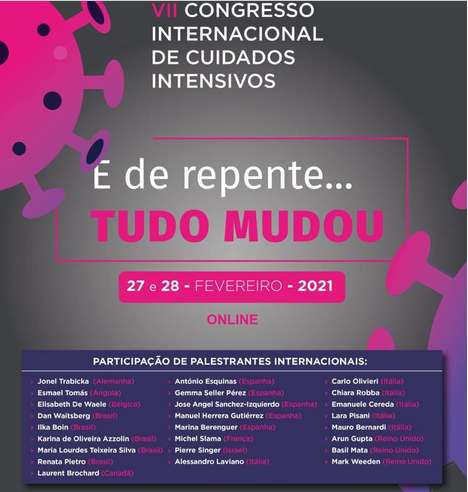 The Masterclass series 2021 was sponsored by Transplantion Society (TTS) and presented: Prophylaxis for infection in Transplantation talking about "How are doing showing well established strategies to prevent infection after solid organ transplantation" by Camille Kotton (USA) and "How are doing in infectious prophylaxis after SOT in Brazil" by Ligia Pierroti (USP/Brazil), our ex medicine student, and Prof. Ilka Boin (Unicamp/Brazil) and Josefina Iberu (Mexico) were the chairs.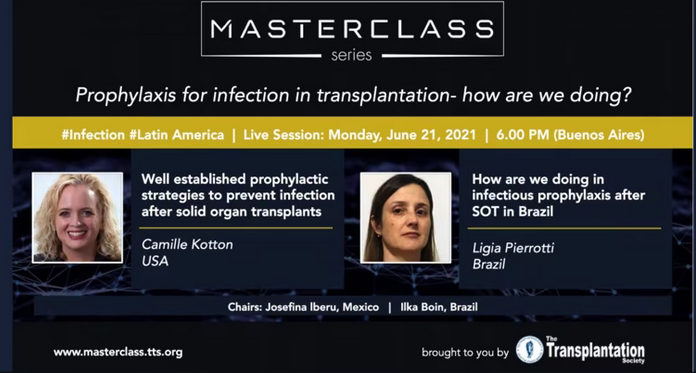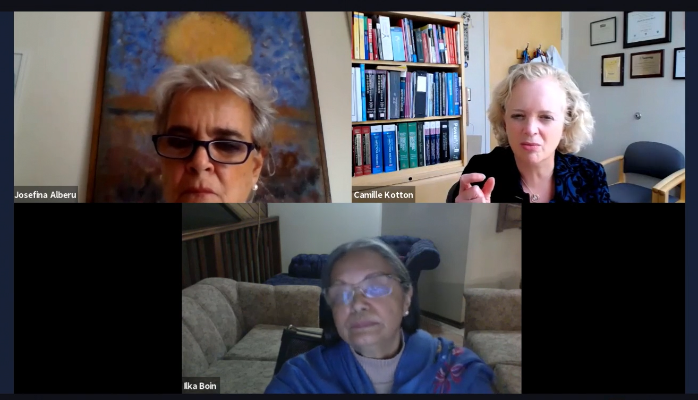 On June 29th, the "Liver Talks" of HEPATO PERNAMBUCO 2021 took place - "Silver Jubilee", and the theme was "Hepatocellular Carcinoma - Evolution of Therapy".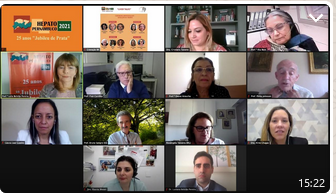 On October 10th, 2021, the Gastrão / International Transplant Forum 2021 took place and Prof. Boin was able to discuss clinical cases and presented the lecture on "COVID-19 and Liver Transplant in Brazil - Multicentric Study" discussed by Prof. Raquel Stucchi (Unicamp) and Prof Edson Abdalla (USP).
From October 21st to 23rd Prof. Boin participated in the Live "Women in Transplantation" at the XVII Portuguese Congress on Transplantation (ABTO 2021) discussing "Gender Disparity in Transplantation" together with Prof. Marilda Mazzali (kidney transplantation), Prof. Raquel Stucchi (COINT – ABTO, infectology in transplants), Prof. Elmi Muller (president of Transplantation Society, South Afrika), and Prof. Germanie Wong (Westmead Hospital, Australia).