Unicamp Assistant Neurologist at University of Toronto during COVID-19 pandemic
Paula Christina de Azevedo is currently an Assistant Neurologist at the Clinics Hospital and a Ph.D. student of the Postgraduate Program in Neurosciences at the School of Medical Sciences (SMS), University of Campinas (Unicamp). In March 2020, she began her International Fellowship at the Movement Disorders Clinic of the Toronto Western Hospital from the University of Toronto (UofT). She is in the program of Deep Brain Stimulation (DBS) for Movement Disorders and other Neurodegenerative Diseases.
Her main goal is to learn how to program the DBS device that is implanted in specific brain regions and helps to control the disease symptoms, like those from Parkinson's Disease. The team of the Toronto Western Hospital is headed by Dr. Alfonso Fasano and Dr. Renato Munhoz. It is one of the world's leaders in this technology and has enormous experience as they have been doing it last 20 years.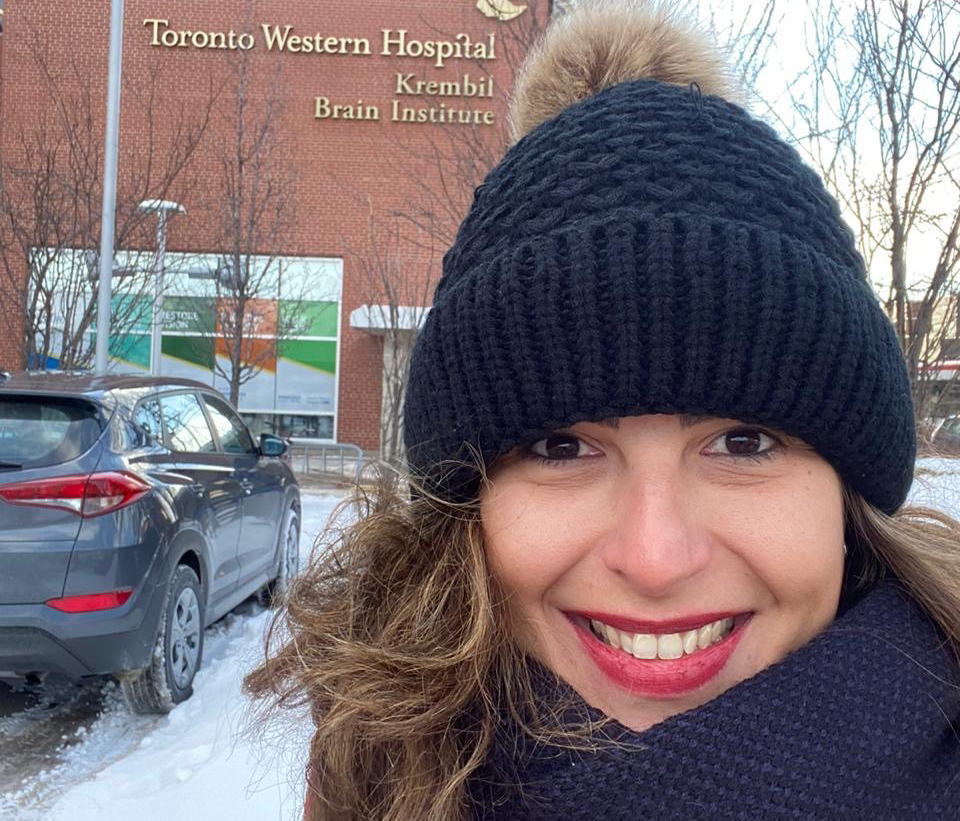 "The TWH/UofT counts with staff who have a great experience in this field; they have more than thousands of successful cases. And they are also involved in the most important research in the world regarding this topic. They are pioneers in some of the programming techniques and receive fellows from different countries worldwide. Besides the practical learning, we have a full scientific schedule during the week, with at least four lectures, video rounds, and journal clubs. Every fellow should develop your research and be part of the ongoing studies. Everything runs fast here; the amount of duties and learning is vast. Besides the fellowship, living in Toronto has been very pleasant, once it is an elegant, modern, and safe city. Another relevant fact that needs to be mention is being here during the COVID19 Pandemic. The possibility of experiencing how the Canadian Government and Healthy Authorities handled the situation well compared to other countries was remarkable. We lived almost three months in lockdown, which brought us the opportunity of reopening since late May. Now, we are about to complete three weeks without any death related to COVID19. All the visits were switched to telemedicine during the lockdown, but now our service is normally running. It is definitely a life-changing opportunity, and I strongly advise anyone to have the same, " said Paula.
Read more: https://www.uhn.ca/OurHospitals/TWH